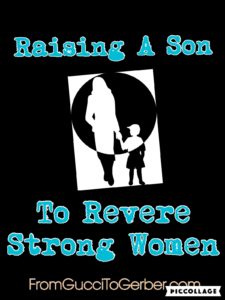 This week I am barraged with stories in the news that make me reflect on how we as a society view women.  And I am taken aback.  I am perplexed.  Saddened.  Annoyed.  Worried.  You would have to live in a hole not to be aware of the Stanford freshman who was convicted of raping an unconscious woman behind a dumpster and was sentenced to only 6 months in jail followed by probation.  The crime and details of the trial were abhorrent.  Then his father wrote a letter of support to the court that was completely dismissive of his son's behavior.  He actually says that a prison sentence is "A steep price to pay for 20 minutes of action."  He is clearly oblivious.  It isn't overly shocking that his son chose the abusive path he did.  I think, what are we teaching our children about respect? Equality? And where are we going wrong?
I look at the headlines regarding our presumptive democratic nominee for President, Hillary Clinton.  It's not just a lack of respect, but actual hate that swarms around her, taking shots at her every turn.  The woman has a coat of armor thicker than any man I've ever seen.  If she was a man, it is a coat of armor that would be admired and revered.  But she's a woman. So she's a she-devil, not to be trusted, a bitch.  It's the double standard magnified a hundred times. And both men AND women buy into it.  I ask you, What are we teaching our kids?  Are women not allowed to be strong? As a woman, don't you want to be smart, strong, and an equal? And, if you are a man, don't you want a partner who is strong, capable, and your equal? And if you don't, why not? There is something wrong with the message we are accepting in our society about women and their worth. And I'm taking a stab in the dark here, but it seems to me, the message is perpetuated by those threatened by strong women.
Is it possible that many in our society,  men and women alike, are more comfortable with the traditional roles that men and women take on? The woman standing beside her man, supporting him from the sidelines.  It's a non threatening picture, isn't it?  Maybe the dominant female figure is just too uncomfortable for folks.  So when a woman puts on a pantsuit, speaks her mind and decides to run for president, it messes up our feng shui.  Or when a woman gets sexually assaulted on a college campus (while unconscious) there is sympathy for the rapist, because "his life will never be the one that he dreamed about and worked so hard to achieve."  In what world is that thought process ok? What about the victim? To be clear, I am talking about the woman.  What about the impact this horrific act has had on her life? There are still people who believe, however quietly, that women who have been raped, have somehow "asked" for it.  During the trial the poor girl was asked what she wore to the party that night.  The fact that the question was even posed is proof we are a long long way from gender equality.  It disgusts me.
So as a mother of a boy, what can I do to instill a sense of decency, respect and understanding in my child? How do we teach him to treat women as equals, yet educate him on the nuances of females? I'm talking about those minute, and sometimes huge, differences that, at times,  make us women seem like another species all together.   Equals, but opposites.  It seems pretty straight forward in theory.  Certainly no mother intends on raising a rapist.  So where does it go wrong?
Even at O's young age of two, people have said in his presence, "Boys will be boys!"  That sentiment will surely grow and follow him.  It is up to us to define that for him and keep him in balance.  I see the way little boys play on the playground and how they are encouraged to be aggressive and tough.  It's just sort of accepted.  I don't love it.  There is a sense of entitlement drilled into children in our country these days.  There seems to be a lack of the word "NO" in many children's everyday life.  Maybe this is where it begins.  I want it, so I should have it.  I want it, so I'll take it.  It happens on the playground and I see, many times, it go undetected or completely dismissed.  Boys will be boys.
I don't know what lies ahead in our country. I shudder to think of the possibilities. But this lack of acceptance and complete disregard for other people is just not ok with me. It shouldn't be ok with anyone. What can we do? As parents we can invoke the change we want to see in our society…with our own child.  Sometimes parenting requires the word "No."  We need to love our children enough to say "No, that's not yours." Or "No. You can't do that." My two year old already knows the phrase "That is unacceptable behavior."  I fear many adults have forgotten it.
Mostly, we need to love our son and teach him the dignity of the body, and how to live through disappointment and confusion.  We need to teach our son how to navigate confusing feelings, and how to separate feelings from action.  We need to teach him how to communicate and listen. We need to define for him what it is to be a man, because we clearly can't leave that to the media or public figures.  We need to impress upon him that his worth doesn't come from what he has and takes. O's biggest influence will be watching how his father treats his mother.  And how his mother can be a strong woman who is respected and loved by her husband for her strength and capability.  How female strength is not something to be threatened by, or something to be squelched, but rather something to seek in a life partner.
I have a feeling in the coming months leading up to the national election, the attack on the strong female figure will be unlike anything we have ever seen.  The language, I'm sure, will be base, crass and dismissive.  I highly doubt the buffoon with the bad comb over will choose a different fighting style.  I can only imagine what the fallout will be.  If you think that kind of sexism on a national platform has no bearing on the way men view women or how women view themselves, you are kidding yourself.  Somewhere in the ignorant mind of some entitled teenager, the words spewed by an entitled demagogue, will validate his delusions.  If you think it's just about Hillary, it's not.  It's about all of us.
I don't know about you, but I think I'll be holding my breath till November.  Until next time, keep fighting the good fight and remember, behind every great kid is a mom who is certain she is screwing it up.  Thanks for reading. Xo