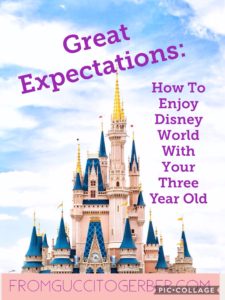 As I write this, I am sat in the window seat of a 747 with my son next to me and my husband on the aisle. We are headed to Florida. Disney World to be exact. I am mildly relieved, thus far, as with only one hour to go, things have gone pretty well. One word. iPad. I think I should write Apple a thank you letter.
I've decided the only way to approach this vacation is to anticipate it being the most stressful, horrible, un-relaxing experience I could imagine. That way, anything more positive than that is a win. I think it is the only way to approach ANYTHING with a three year old. That way we are not imposing unrealistic expectations on our son and, somehow, it helps to keep our sanity intact. There will no doubt be backlash later in the day for allowing two hours and forty minutes of screen time, but for now, all is quiet on the O front. And I'll take it where I can get it.
They say flying in the morning with a child is best. I kind of have to agree. Our son, at least, is the most agreeable early in the day. This ungodly hour (5:30 am takeoff) won't wear well on us later today, but again, for now, there is a sense of peace and calm. One Bloody Mary each and all seems right with the world and our present situation.
Expecting nothing from the first time you take your child to Disney is easier than it sounds. If we truly expected nothing, we probably wouldn't go. Or at least we would go somewhere way less expensive. That way the sticker shock wouldn't slap you across the face and add insult to injury. So as much as we tell ourselves to have no expectations, you kind of just do. And if you are like me and my husband, you grew up going there with your family and you have all sorts of memories and attachments to the place.
I guess I have to remind myself over and over that my child is only 3. I have to try and put myself in his shoes a bit on this trip. If I get tired and overwhelmed, what must he be feeling? If I am hangry (yes, hungry and angry) how does he feel? There is much to enjoy, of course, BUT it's all new to him! His senses will be on overload, no doubt. It's entirely unrealistic to expect him to just roll with everything and foolish of me to think it could even be possible.
So these are my self imposed rules: I will try to keep my cool. I will try to let go of any expectations I might have. I will try to take in all the magic of each moment. And, if certain things aren't quite magical this trip, well, there is always next time. Here's to a wonderful vacation at Mickey's house. I'll let you know how it goes.
Until next time, keep your fingers crossed for me. And remember, behind every great kid is a Mom who is pretty sure she is screwing it up. Thanks for reading! Xo