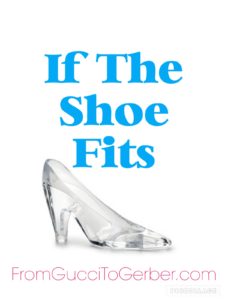 I was getting X-rays done at the dentist yesterday.  Carol, the dental assistant who cleans my teeth and takes said X-rays, was making chit chat.  Of course, when you have a toddler who is in the waiting room with Daddy, the small talk tends to be about your child.  In this case, O's presence in the office seemed to bring up some nostalgia for Carol.  She started to tell me, as most people do, how fast it all goes.  How he will be 21 before I know it.  And then she said, "What I wouldn't give to hold my son as that little infant again."  She cradled her arms and for a second I could see her newborn baby right there in her mind's eye.  She said it was her favorite time of being a mother.  I assured her I was enjoying each moment with O….and just smiled.  But, I'll be honest with you, my heart was aching a bit.
I wanted to be able tell her that I could relate.  I wanted to say, " I know the feeling."  But I didn't know the feeling.  When O was a newborn, I couldn't stop crying.  I would hold him in my arms and cry.  A lot of that time is truly a blur to me.   I had an impulse to share with her my bout with post partum blues, but I didn't want to rain on her memory and make it about me.  I just smiled.  But inside I knew I missed something apparently very special with my son in the first several weeks of his life.  Something I'll never get back.  Hence, the ache in my heart.
Now I've talked a lot about post partum depression and shared most every detail of my story with my readers.  So you know that my situation was short lived (thank God).  And I am certainly not harping on the past.  What's done is done.  I can't change any of it and I can't get that time back.  I have not beat myself up over it for quite some time now.  But, it is important to me that I acknowledge the feeling of loss, however minute it may be perceived to be.  With out acknowledging the darkness I was in, I can't fully appreciate the joy and light I am basking in now.  Does that make any sense?
My conversation with this woman was such a sweet memory for her and a true reminder for me to be grateful for where I am presently.  I think back to that time and I feel like a completely different person now.  It was like I didn't know how to even walk in the shoes of that new mother.  I just hobbled along, stumbling (and crying). And now, I feel so sure footed….like I am sprinting through fields of gold.  It's as if these Mommy Shoes were meant for me.  Like they were in my wardrobe all the time, I just didn't realize it.  I guess that is a lot of shoe references.  I can't really even tell you how I wound up here in this amazing place, except that I had the unending support of my husband and I kept putting one foot in front of the other. One day at a time.
O is napping.  I sit here in my favorite writing spot in the house.  The skylight above me allows the sunshine to stream in onto my lap.  There are toy trucks and cars strewn about the sectional.  And outside I can hear bees buzzing and buds opening.  I'm not missing a thing.
Until next time, keep fighting the good fight and remember, behind every great kid is a mom who is pretty sure she is screwing it up.  Thanks for reading.  Always. Xo