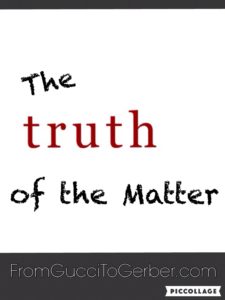 I am sat on a plane flying solo. I'm headed to Florida to take care of some business. I'll be away from O for 3 days. I've done it before. In fact, you might remember, I wrote a blog post about it. I thought leaving him this time would be easier for the sheer fact that I have done it before. But this time it was harder. Much harder. I savored everything about the day we spent together yesterday. I held him tighter when I put him to bed last night.
Recent events in our world make me want to hold him tight and not let go. As if the mass shooting in Orlando was not horrific enough, I then hear about the 2 year old who was snatched up by an alligator at a Walt Disney World resort. His body recovered almost 24 hours later. The nightmarish details are haunting me. A little boy like O. Same age. No doubt, just as inquisitive and just as obsessed with water. Like most any 2 year old boy.
I've been to that resort. I've been on that beach front. Not in a million years would I ever think that an alligator would be something I'd have to think about. And at night, you would never have seen such a threat. Not even if it was right in front of you. I lived in Florida. I've seen many alligators. In my opinion, this wasn't negligence on the parents part at all. Something like that would be off of anyone's radar in that setting. I remember back in the 70's and early 80's when my parents took us to stay at Disney World, there was actually swimming allowed in that same body of water. We used to water ski in the adjacent Bay Lake. I'm telling you, I would have thought nothing of O wading in the edge of that water. But yet, the threat became a reality for that family. I can't even wrap my head around the horror.
As a parent, our instinct is to shield, protect and hold tight. At times like these, the instinct is to hold tighter. I have a friend, who in response to the latest gun violence, said she wanted to keep her family in a bubble. I get it. But, of course, it is an impossibility. At some point we have to loosen the grip. At some point we have to hope that the example we set for our child will serve him as he makes his way in the world. Eventually, years from now, God willing, he will soar all on his own, hopefully towards great things and profound happiness. He won't always be able to hold my hand and I won't always be able to protect him.
One of the hardest things to swallow about the tragedies of this week, is that, while some tragedies, like the one in Orlando, are man made and preventable, some tragedies are a force of nature and completely unpredictable. You might say, well it could have been avoided. Well, perhaps, if the parents were holding their child tightly, not letting him explore his surroundings. And even then maybe not. But I don't parent that way. With a watchful eye and often at a small distance, we let O explore. We believe it is important for his development and his intellect. I can tell you, honestly, we could have been in the same scenario as that family from Nebraska. I have cried real tears for those parents. My heart truly aches for them.
I guess the crazy thing to take away from all of this is that no day is promised. We are not entitled to anything more than the moment we are in. As a singleton, I always tried to embrace that ideology. But as a parent, it is a tough idea to digest. We want everything for our child and that includes a bright future. But none of it is guaranteed. That is the truth of the matter. You can scream and shout, you can fight the gun lobby, you can restrict your child from the world, you can hold them so tight they can't move or you can choose to do nothing. We all have a choice. What we don't have is a guarantee. Yes, that is the truth.
Until next time, keep fighting the good fight and remember behind every great kid is a mom who is pretty sure she is screwing it up. Thanks for reading. Xo God bless.